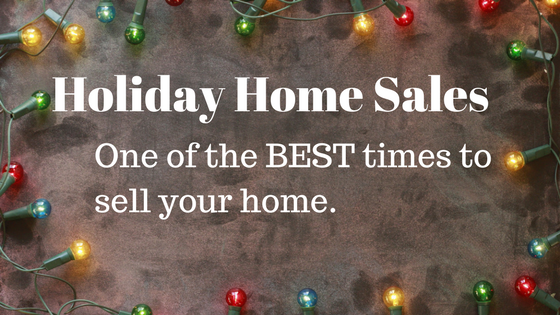 One question I am often asked is "What time of year is the best to sell my home"? While different seasons have their advantages and disadvantages, one of the best times to sell your home is during the Holidays (November-January). Here is why:
Buyers are motivated
Lets face it, this time of year is rainy, cold, and windy. Not the time when most people want to move boxes and furniture into a new home. That is precisely why people who are buying during these months are more motivated. Usually, they wouldn't be moving if they didn't have to. Buyers may be relocating for their new job or their lease may be up on their rental. They are motivated and in a hurry.
Your Home is Ready for the Party
Most homes never look better than during the Holidays. Festive decorations increase your homes curb appeal. Usually your home smells better too! Nothing makes a buyer feel like "they're home" than smelling all the baked goods happening in the kitchen.
Investors need to Close
There are always investors looking for property to add to their portfolios. They are usually looking for a deal and try to pay as little as possible for the home. The one time of year that we see them stretch themselves is when we are approaching the end of the year. They may need to get the money invested and concede on some areas that they normally wouldn't.
Lower Inventory
Statistically there are less homes on the market during the Holiday months than in the Spring or Summer. For Example: In 2016, 382 homes entered the market between April and June, 387 homes entered the market between July and September as compared to 218 homes that entered the market between November and January.
I am always happy to help you decide when your best time is. Just give me a call at 541-905-1284 and we can schedule a time to meet up.